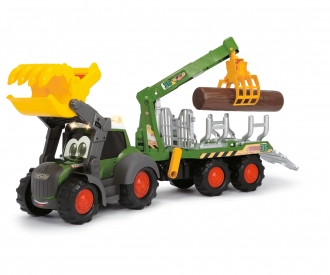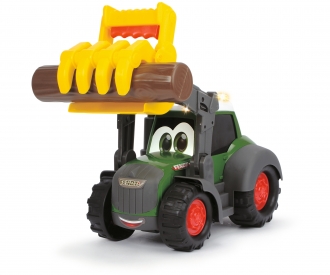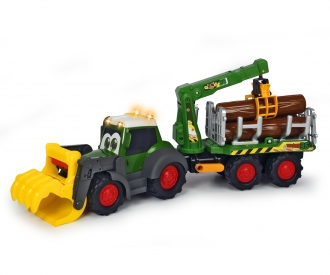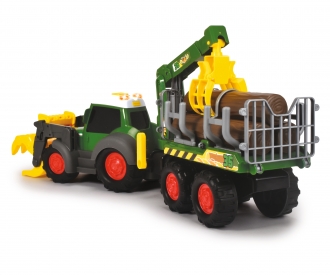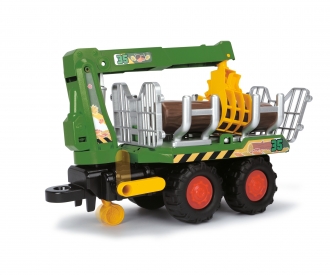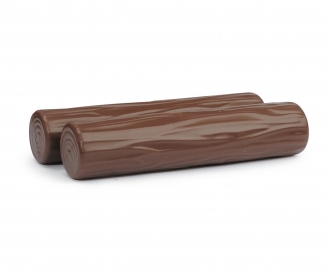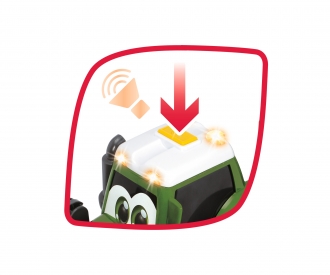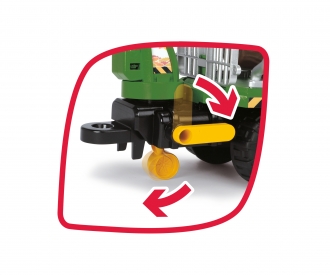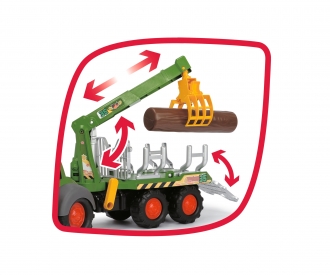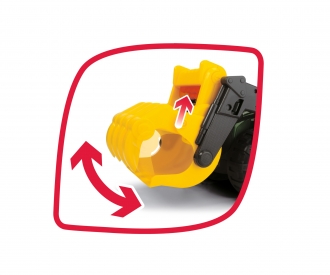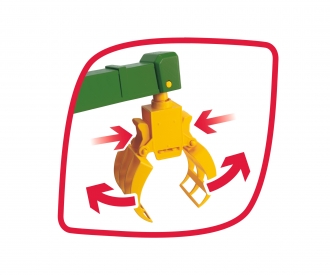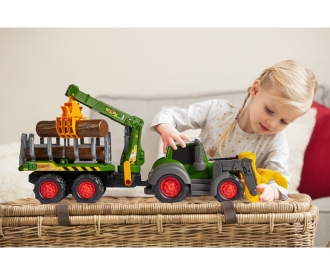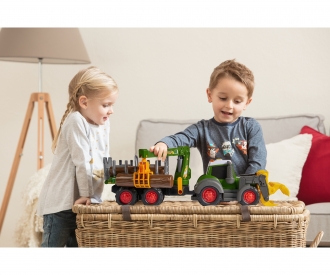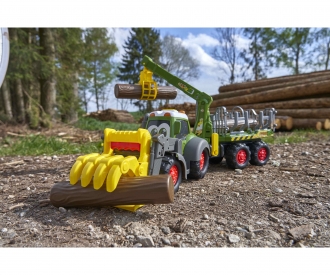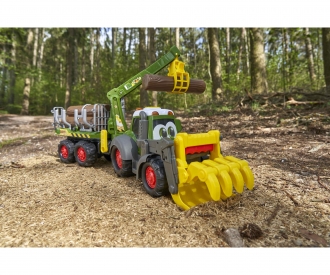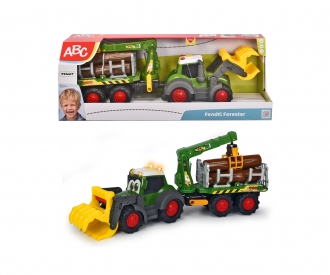 https://video.simba-dickie.com/embed/de/204119001/?autoplay=1&quality=720p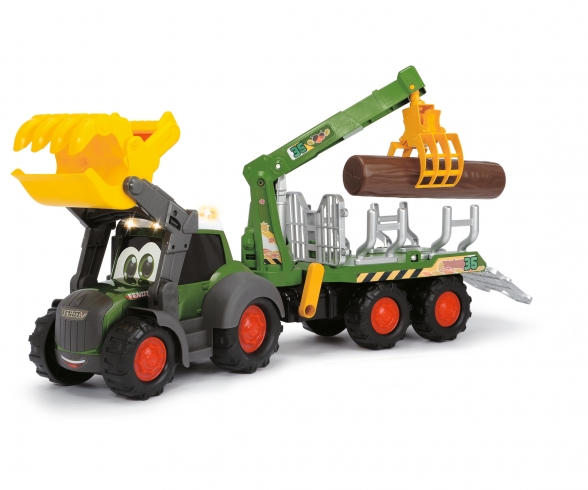 New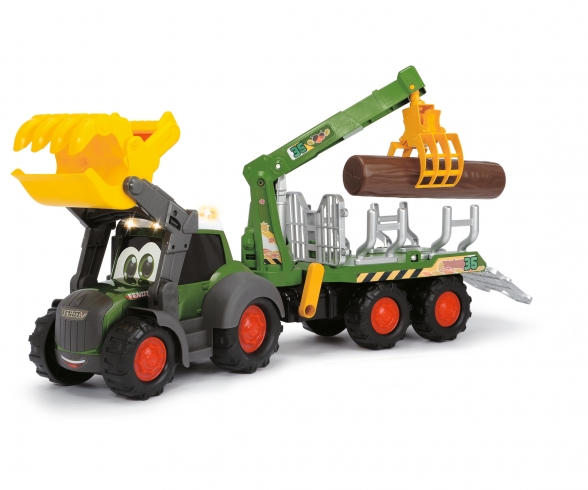 Quantity:
1
2
3
4
5
6
7
8
9
10
11
12
13
14
15
16
17
18
19
20
21
22
23
24
25
26
27
28
29
30
ABC tractor – Vehicle for babies and young children aged 1 and above, with moving parts, light and sound
effects, removable trailer, manoeuvrable shovel, helps to train motor skills

• Roll your sleeves up – This 65 cm tractor comes with a manual gripper on the front, as well as a manoeuvrable shovel
with a grip function in order to load the toy wooden tree trunks onto the trailer.
• The light and sound effects are powered by 2x AA batteries (included with the product) and triggered by a button. The
trailer can be tilted up and down.
• Trains motor skills – The vehicle comes with a number of features designed to train motor skills,
including moving parts and light and sound effects.
• Safe design – Safety is our utmost priority. The tractor is colourfast and saliva-resistant, does not
contain small parts that may present a choking hazard, and features rounded edges.

About ABC – Our age-appropriate baby and children's toys are designed to support your little one during the early stages of their development.
Frequently bought together
Frequently bought together